It was amazing to awake and see the island in its daylight splendour, all tropical beaches, palm trees and fruity cocktails served on the beach! It was mainly a pre-wedding catch up day with lots of sunbathing, swimming and eating good ol' thai curry! It has been years since i had a holiday that didn't include being in a van with stinky boys or sampling the delights of venue car parks and service stations around the world, so this was a much needed respite.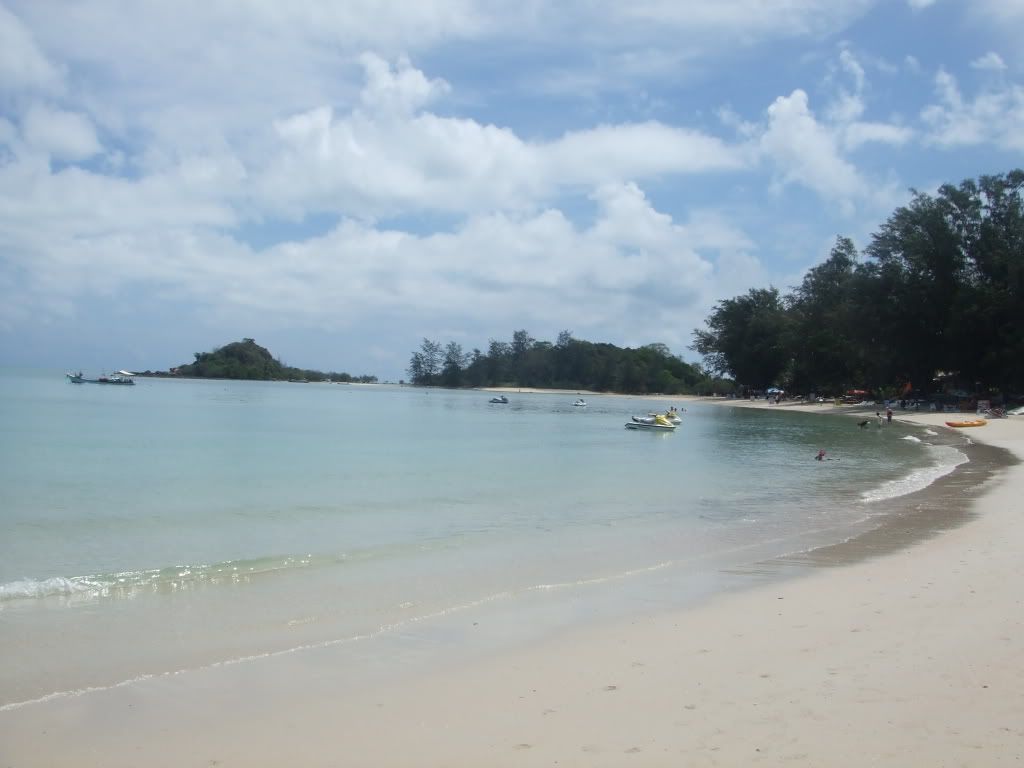 I couldn't get enough of swimming in the water, but occasionally you would get tiny little stings as you swam. We discovered later that the crazy tropical storms a few days before we arrived had obliterated alot of the jellyfish population and their microscopic body parts were the stings. That one nasty bastard creature that will still give you a good pain even after its dead and in a million pieces!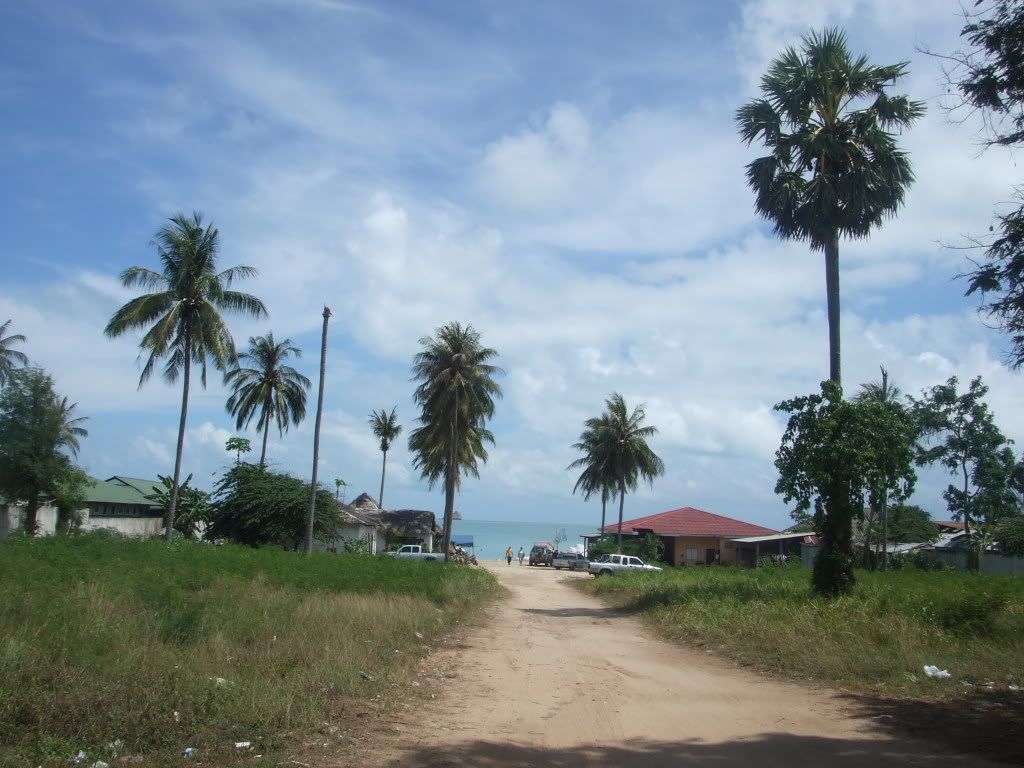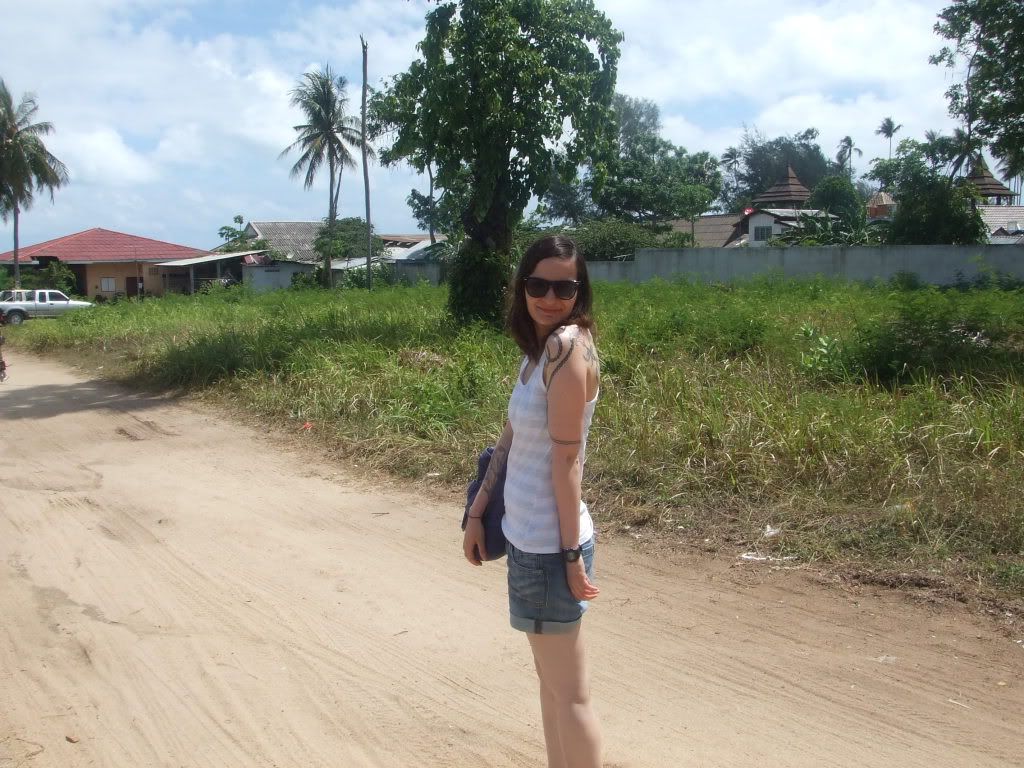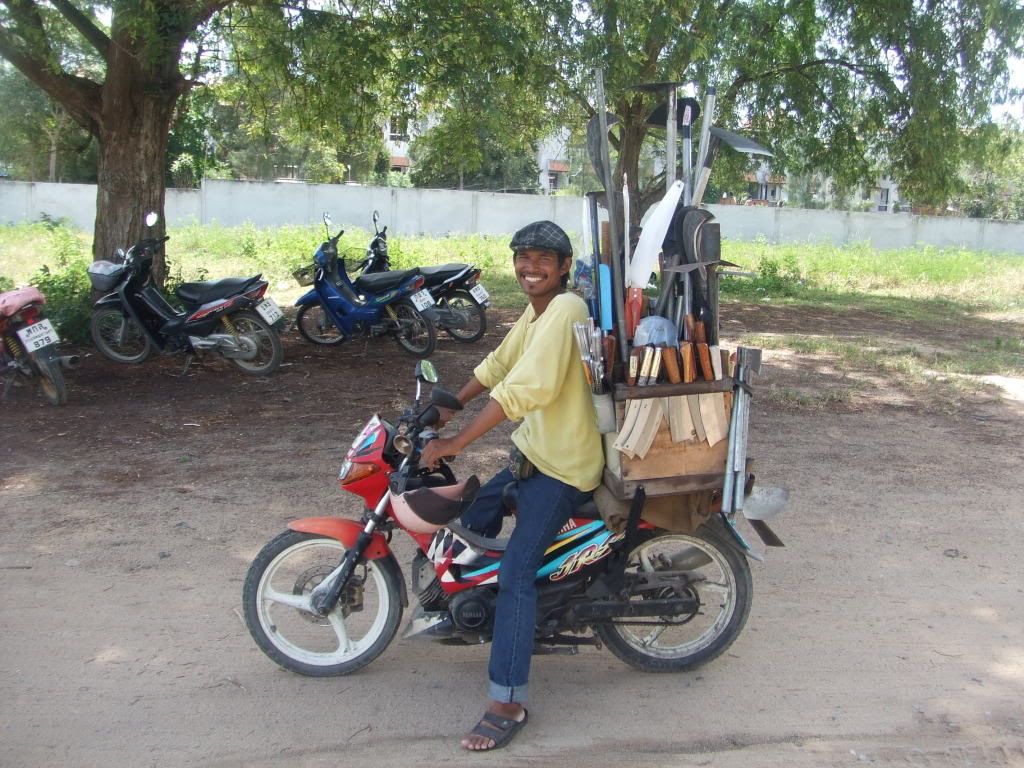 This guy later shouted 'Hey Black Flag (i was wearing, surprise surprise a black flag tee), you wanna buy some weed, real good!' He also loved posing for photos, happy dude was probably high on his own supply. Weed, machetes and motorbikes, good times.
Our breakfast was free every morning and it was real nice, eggs / pancakes / toast / fruit / coffee / juice / tea. I discovered this amazing thai chilli sauce that goes perfectly with scrambled eggs, overnight weekend visitors will be able to sample as i bought back a nice bottle of this red liquid heaven!