so to celebrate a certain weekend hangover and the ol' passing of birth dates, a fully fledged picnic (thanks maggie) was prepared and taken to Finsbury Park.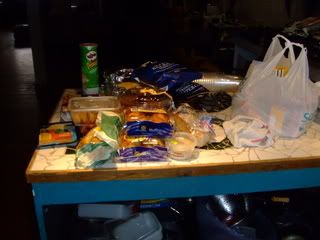 some of the food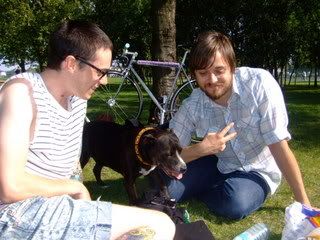 we found a new friend, Leonard, who seemed interested in our picnic too.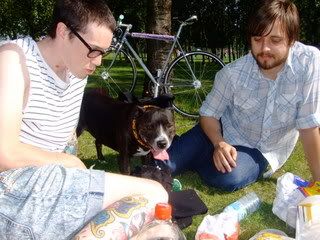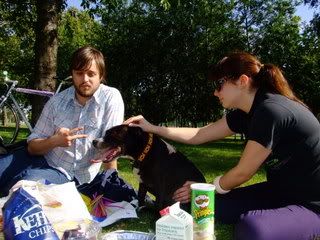 dos dondes mes amigos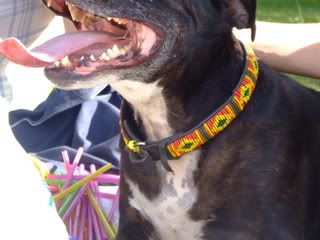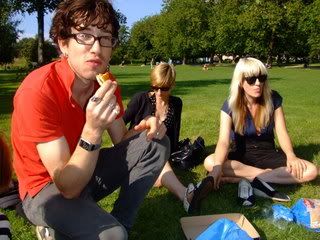 this was where the camera died, missing out on many hungover faces.