Monday brings Brutal Knights, Shitty Limits and the Fuckin Hate to the Cross Kings. I'd forgotten the last hardcore/punk show i'd been to in a while apart from Fucked Up or maybe Lovvers?? This show definately was a good way back.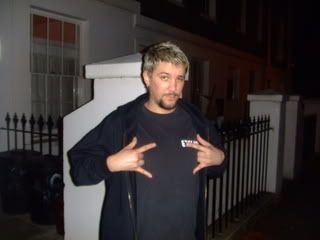 there's a lot of places to start, and Seedi is always a good place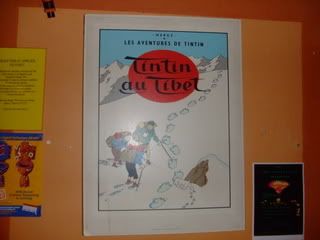 top marks always go to the venue that has Tintin posters on the wall, but i couldn't help feel jaded, did the staff like Tintin or is it for recent controversy sake?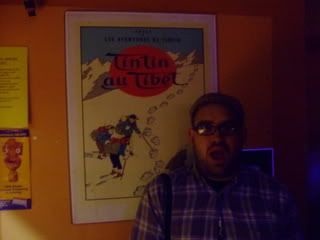 for me its just because i love it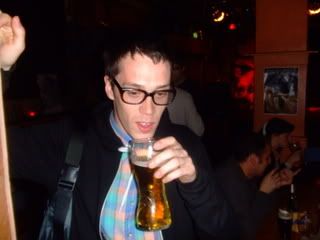 conan is in agreement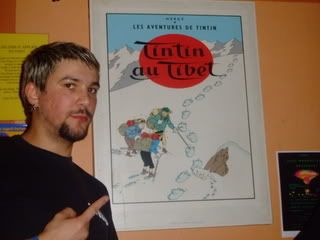 as is Seedi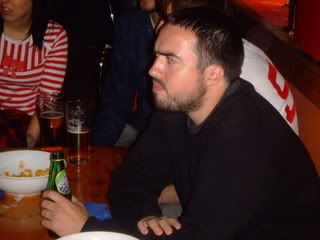 strange seeing old friends/bandmates for a band that never split up but has not played/practiced in 13 months. Are we still in a band? Would i remember the lyrics?
thank you Jam for lending me money to buy lots of merch and carry on drinking, it will be paid back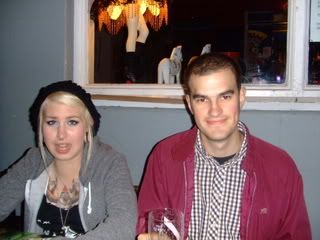 no picture of gaz looks as good as his black metal day in the manor, drinking billybow in the morning and all the way up the motorway.
how long has it been mr chris cut??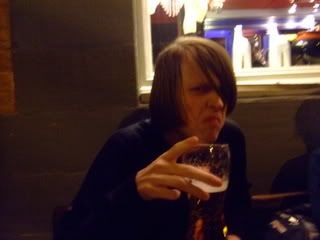 grim and frost bitten younger younger
band numero uno - the Fuckin Hate, third and last gig (good h/c bands know when to split). Good to see jimmy play again, especially something a bit more.......hateful.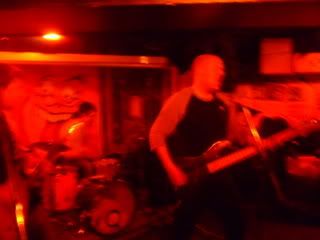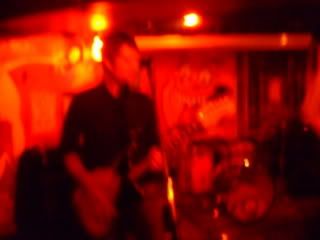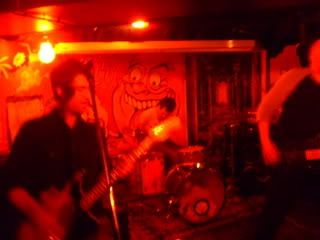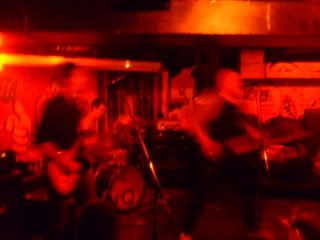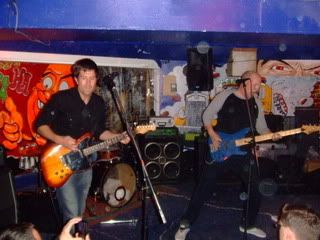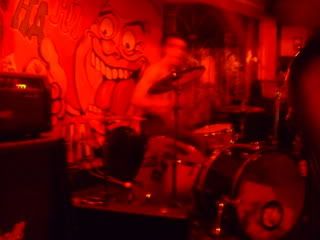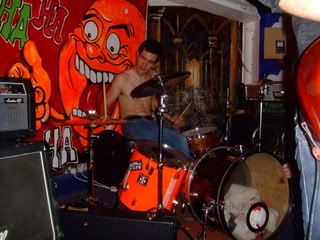 band numero deux - Shitty Limits - I always forget how good this band is! The singer has the snotty swagger i love kinda part darby crash/mark mccoy/stiv bators. The rock n roll / hardcore/punk mix is really good, sharp, simple and sweet.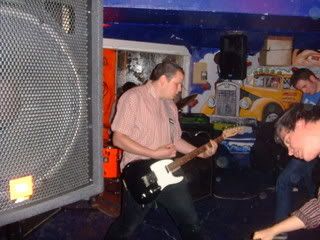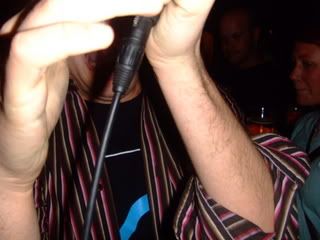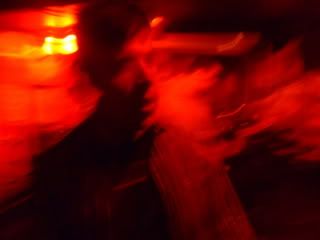 and to end it, a cleanly broken bass!!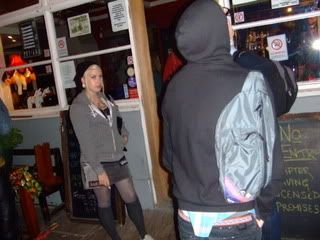 fag break
jenga break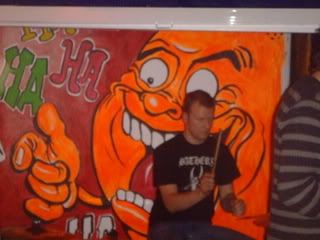 then came the wall of noise garage punk that was Brutal Knights. Definately one of the best sights i'd seen all year, snotty in your face punk, blazing guitars, no stopping between songs and a singer who stripped off and danced badly, all boxes ticked. plus a drummer with an amazing bathory tee who geeked out on my darkthrone tee, amazing.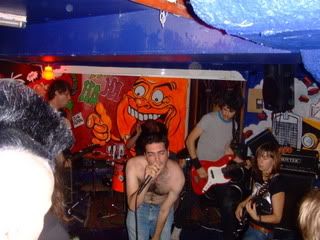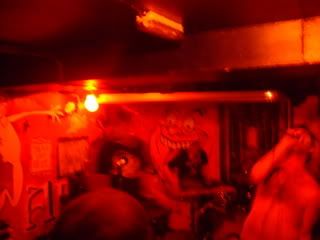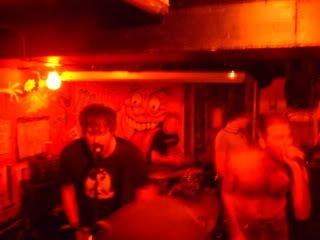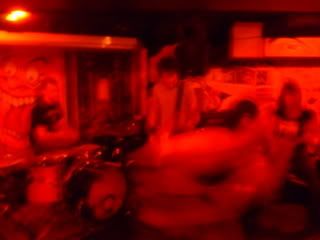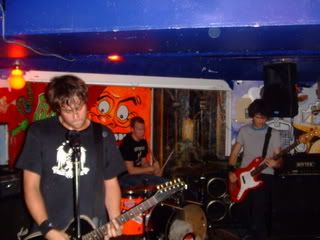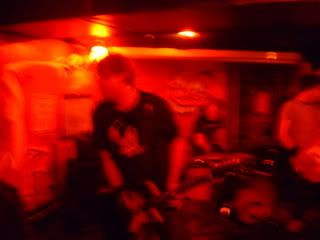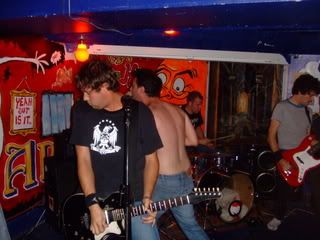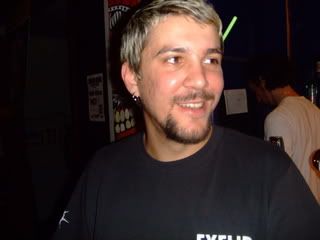 he's a good way to end it too........