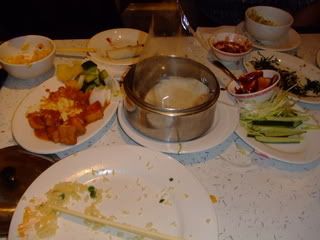 sharing vietnamese at tay-do is nicer than chips with burger sauce, although conan will contest this to the end.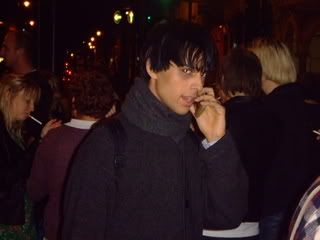 summer is coming to a close, the winter jackets are being dusted off and the last enjoyable cigarettes are being had outside, minus complaints.
it also gives Keex her last chance to flash me before it gets too cold.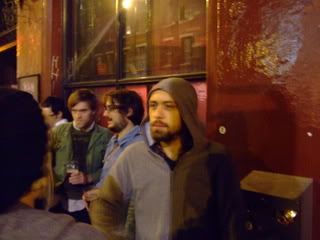 another old blue gig, this time with the return of SPIN SPIN THE DOGS featuring an impressive luke younger, PRE playing their last weeks worth of shows before they cross the waters to slay the America's and MENEGUAR who everyone has hyped to me as a Dismemberment Plan/Les Savy Fav/Pavement hybrid. SPIN SPIN were really good, Vincent is always such a presence which was nicely offset with mr Youngers guitar display, lets hope they start playing more often, London needs a front man like Vincent.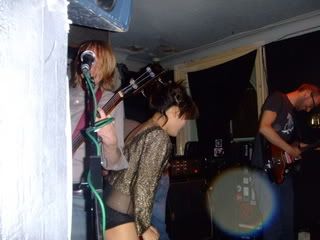 London has always needed PRE, and now we have it.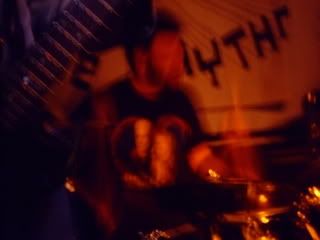 i was really excited by watching this show, but it seemed like alot of the crowd was excited by ricks buffy + spike t shirt with heart shaped fireworks.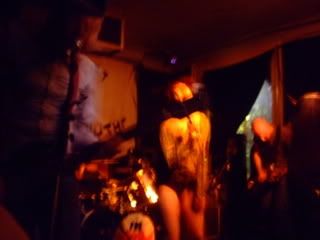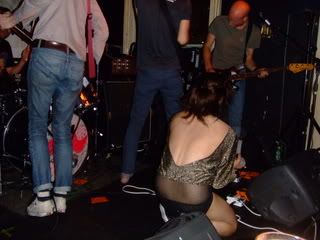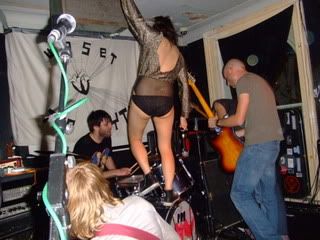 i think this is the most metal ive ever seen kev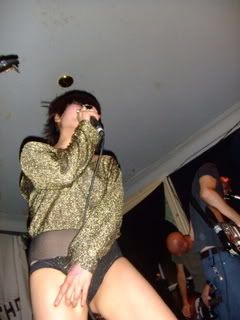 then its back outside, laughing in the face of the ban (till the winter chill sets in)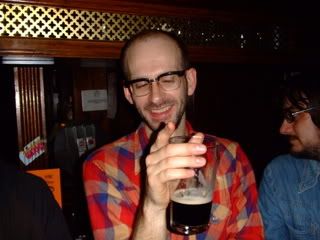 i didnt take any pictures of MENEGUAR that came out, but this picture is a visual representation by John Webb of what is happening on stage.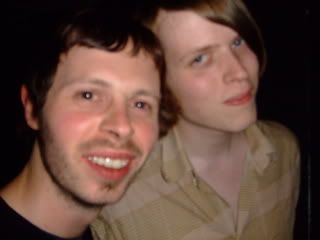 BFF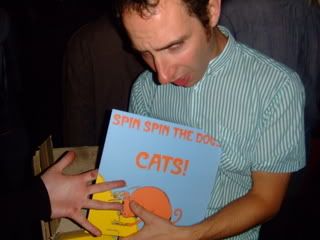 shameless self promotion is having its toll on vincent.
queen of swords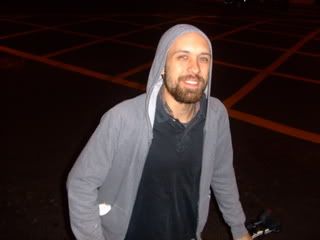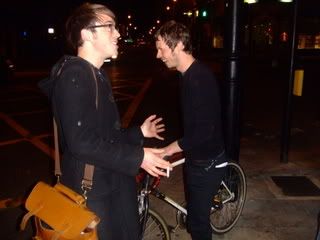 goodbye's and farewells