Step 1 get a bag of wheatflour, some paint brushes and boil some water.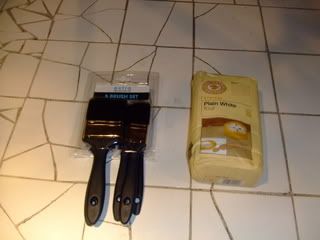 select some pics, i like old flyers / maximumrocknroll clippings / posters etc
boil down the mixture of flour and water to a nice paste like wallpaper paste then your ready to go. choose your wall and wack some paste on it.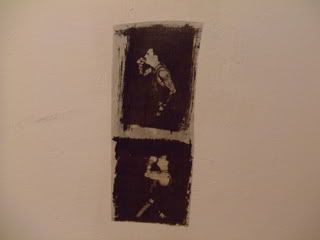 also spread paste over the picture/flyer. it will show through the revers at first but when its dried it will look rad!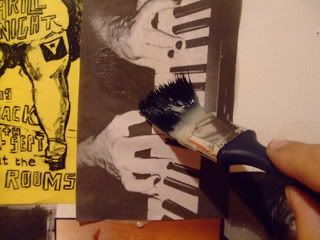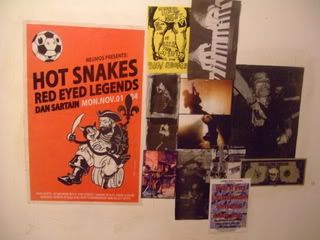 Taaa Daaa!