So after 5 months of warehouse living and multiple parties, we decided to take the plunge and have our first show. Will it be like all the house shows i saw in picture form as a teenager in punk zines? Will the sense of community survive the onslaught of people wanting to get fucked up? Will the police be called? It was a nervous run up, as it was also a fund raiser for PRE, making some cash to help them along on their tour of N.America. Also on the bill was Look Look Dancing Boys and Queen of Swords.
keex enjoying soundcheck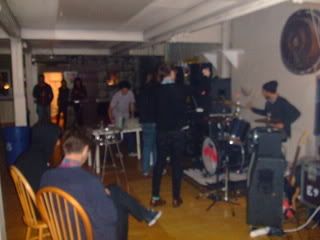 queen of swords pushing the sound barriers
look look setting up drinks and amp combo, both necessary for a good show.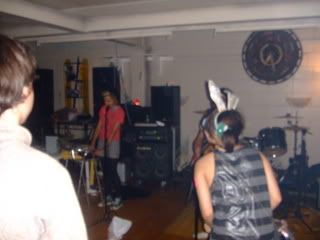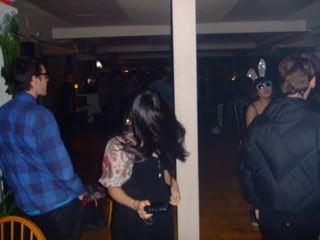 thank you choltida for being the hard skinned door girl, £2 or your not getting in!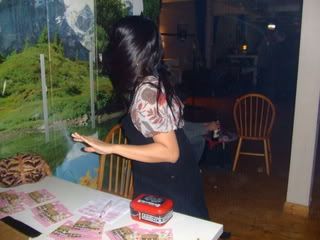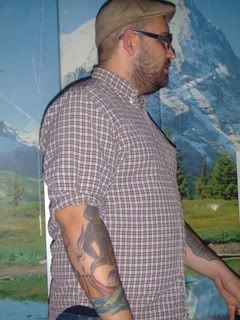 watching from my mountain retreat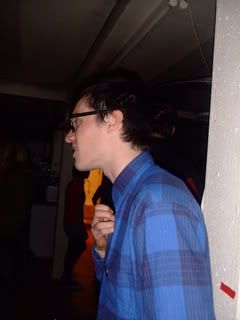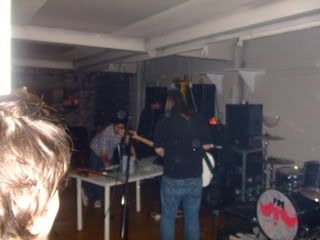 laptop + bass + drums = massive sound
i was blown away, as johns explaination was almost like a doom/power electronics jam band but in reality its was like tarantula hawk or something along those lines, mindblowing. the neighbours 3 doors down came down to tell me how much they loved teh drones being made by the queen of swords. i love noise kid neighbours!!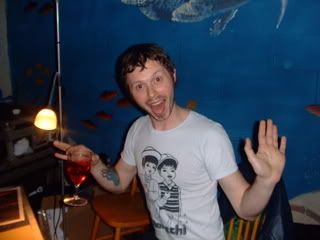 its always awesome to see the merch guy love his life part 1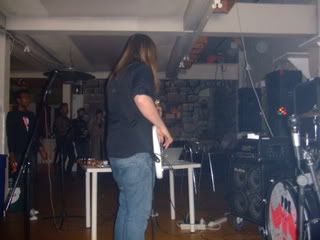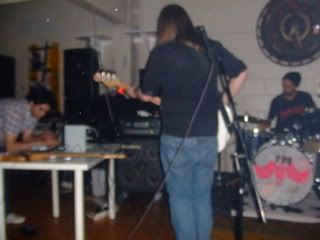 its always awesome to see the merch guy loving his life part 2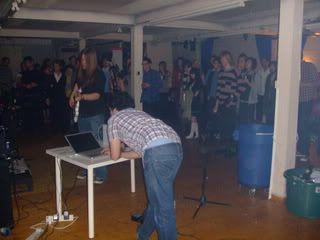 now the room had filled up and it was time for PRE to destroy the place.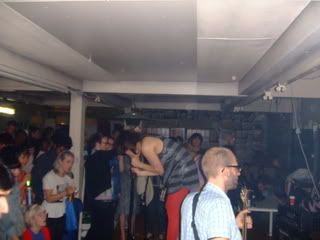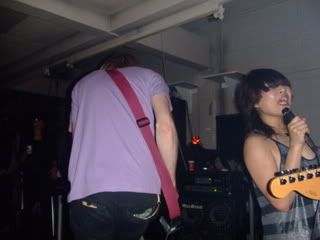 this was the culmination of weeks of worrying whether or not this could work, and it did work.
and everyone helped out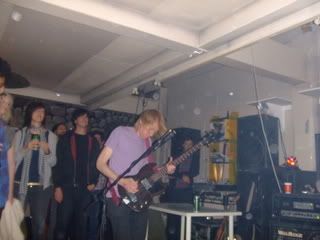 working the bar, looking after the door..........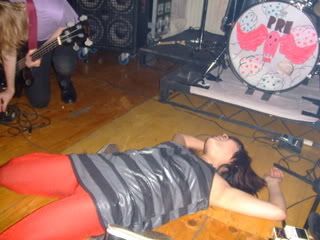 lending the PA, lending equipement.............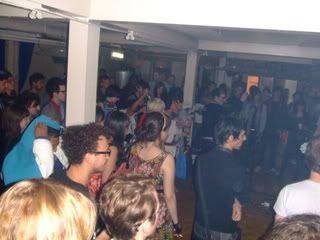 cleaning up cans and bottles and most importantly turning up to support us.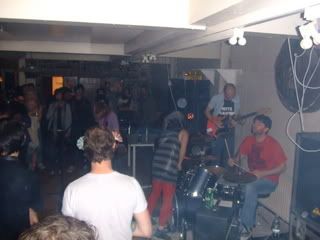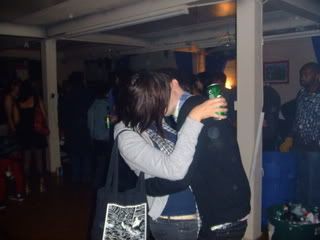 some kids really got into the swing of things too!!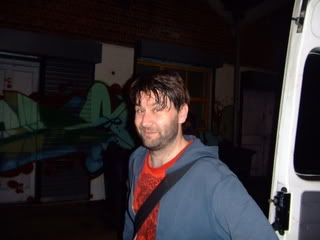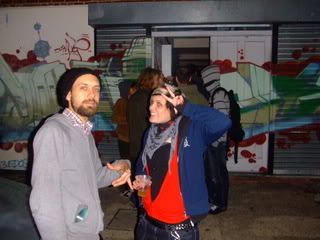 old manor kids meeting up again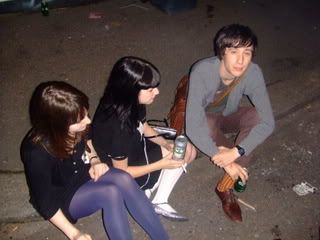 dapper simon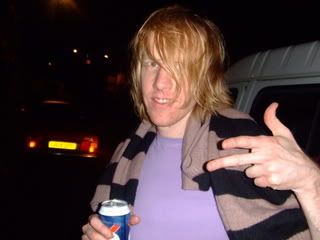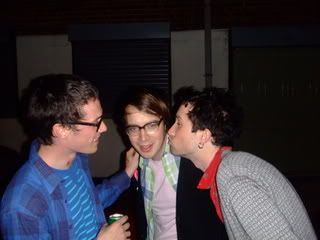 robin officially wins the best party goer of the night, congratulations, excellent choice!! Rory and Conan are giving him his prize.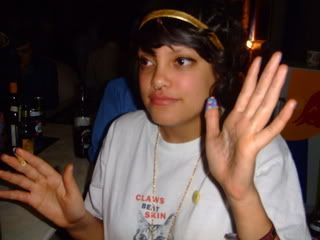 amelia/stef/helen took the award for most enthusiastic bar staff, thank you!!!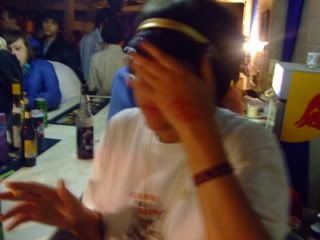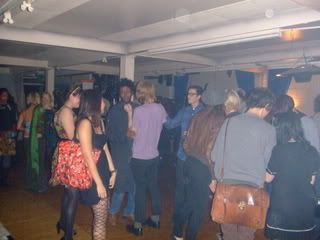 Fleetwood Mac took the award for best dance floor response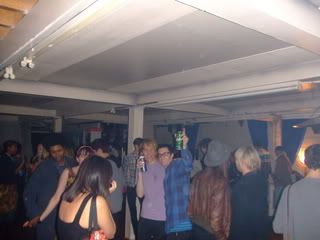 are punks allowed to make money? catholic guilt vs selling out?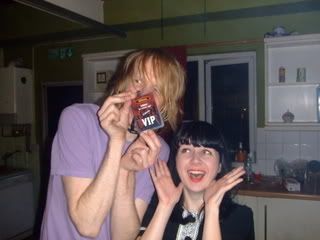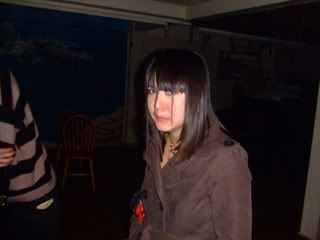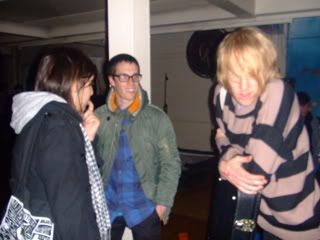 the end of the night, people start leaving, stories are already being exchanged and the gossip mill has just begun.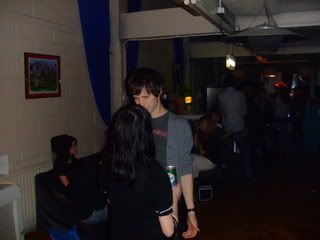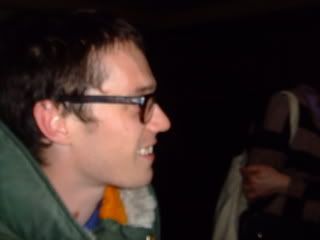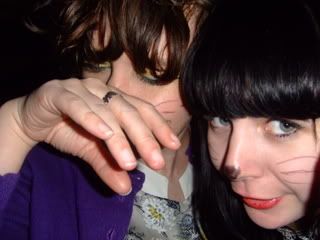 the party cats say goodnight x